Your diverse perspective and commitment to your
local community makes us stonger together.
At Inspire Brands (Arby's, Baskin-Robbins, Buffalo Wild Wings, Dunkin', Jimmy John's, and SONIC Drive-In), we pride ourselves on being a company that brings together unique brands and aims to make them stronger than ever ​​​​before – and we need a diverse set of perspectives and experiences to achieve our vision. Only by providing an inclusive work environment that elevates team members of all backgrounds can we ensure that we have the best people to deliver exceptional service to our guests, a positive working environment for our team members and excellent results for our stakeholders.
See What Our Team Members Have To Say

"Being part of Champions of Women Leaders has been very rewarding. Being included in conversations around different experiences, perspectives and personal development has been valuable. It has been my compass in navigating in challenging environments, having broader perspectives, and has helped me become a confident and optimistic leader."

Jackye Watkins
Champions of Women Leaders
.
See What Our Team Members Have To Say

"As a team member of the Dunkin' brand, I take immense pride in working for a company that values diversity and inclusivity. The warm and inclusive environment fostered by Dunkin' and Inspire Brands encourages individuals of all backgrounds, including the LGBTQ+ community to express their true selves and thrive. It's incredibly rewarding to be part of a brand that celebrates diversity and empowers its team members to bring their unique perspectives to the table, fostering innovation and a sense of belonging to everyone."

Tim Walker
See What Our Team Members Have To Say

"Inspire Brands can feel like a big place, but the business resource groups help create a sense of belonging and connection to others with different backgrounds, but similar interests. This ultimately leads to a fulfilling, inclusive and positive work environment."

Emily Conrad
Inspire P2
(Potential. Possibility.)
​​​​​​​
.
See What Our Team Members Have To Say

"Being part of Inspirate business resource group is so fulfilling because we have a community that brings culturally diverse members with one shared mission of promoting a supportive environment to have fun, create friendships and develop professionally across all our Brands, that otherwise I would not have the pleasure of meeting or opportunity of knowing about.
​​​​​​​¡Sí se puede!" ​​​​​​​
Arcelia Martin
See What Our Team Members Have To Say

"Inspire Brands is proud to support veterans and active-duty military members. Here, I get to utilize skills these skills that I developed in the U.S Navy at Inspire to help brands maintain the highest standards of food safety. Finding this role at Inspire is something I would describe as "serendipity."

Joe Heintz
FOSTERING A WINNING CULTURE AND ORGANIZATION
BUSINESS RESOURCE GROUPS OF
INSPIRE BRANDS
The Business Resource Groups of Inspire are Team Member formed and led, with a mission to strengthen the leadership skills of their members, provide networking opportunities, and serve as resources for our diverse teams. Below is a look at the current Business Resource Groups at Inspire; we will support new Business Resource Groups as they are formed, to foster an inclusive and diverse workplace. ​​​​​​​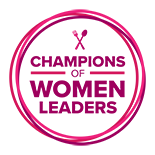 Champions of Women Leaders strengthens members' leadership skills; facilitates
networking opportunities; and provides resources that support the needs of women in the workplace.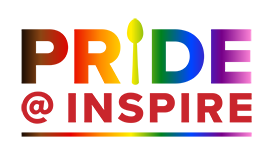 Pride at Inspire strives to create a safe space for LGBTQ+ Team Members and allies, while maintaining diversity of thought and ideas across Inspire.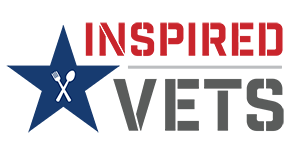 Inspired Vets supports veterans of all branches within the armed forces by sharing resources and providing networking opportunities.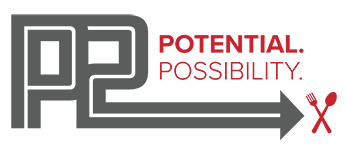 P2 fosters a community of Inspire Team Members who are invested in the pursuit of their personal and professional growth.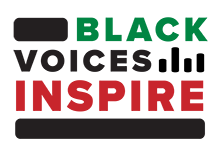 Black Voices @ Inspire provides development opportunities, peer and mentoring education initiatives and encouragement for recruitment of diverse, qualified talent to elevate black professionals within Inspire Brands.


​​​​​​​Inspirate promotes the cultural diversity and professional development of its members, while celebrating a shared heritage and creating a supportive environment for the Latino/Hispanic community that contributes to the success of Inspire's mission.
INSPIRE BRANDS EQUAL OPPORTUNITY
​​​​EMPLOYER STATEMENT
Diversity is part of our core values; we embrace inclusion. To that end, Inspire Brands is committed to being an equal opportunity employer. This means we make employment decisions based on merits, qualifications, and needs. It is against company policy to discriminate on a person's race, color, sex, religion, national origin, age, sexual orientation, gender identity, disability, genetic information, marital status, veteran status, or other protected group status.